Marking Pressure Chart
Printer Friendly
The CMT marking machine required depends on the marking requirements. The following information is required to determine the proper impact marker for your application:
Material of part being marked
Character size required
Number of characters required
Marking Pressure Data:
Static Stamping Pressure per Character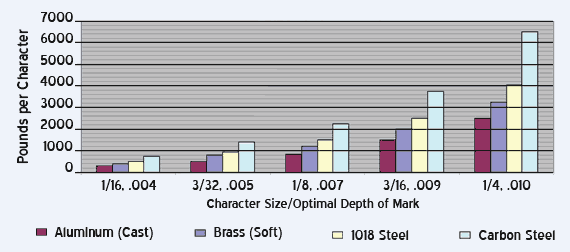 Pressure required per character: Take the character size and the material to determine the pressure per character required
Total Marking Pressure required: Multiply the pressure per character times the total number of characters. This gives the total pressure required for the marking application.